Key Items
by Yuanqing Wang
What is rhetoric
Rhetoric = any communication used to modify the perspectives of others.
Aristotle: rhetoric is "an ability, in each particular case, to see the available means of persuasion" (Aristotle Rhetoric I.1.2, Kennedy 37)

What is rhetorical situation
The circumstances in which you communicate to persuade others.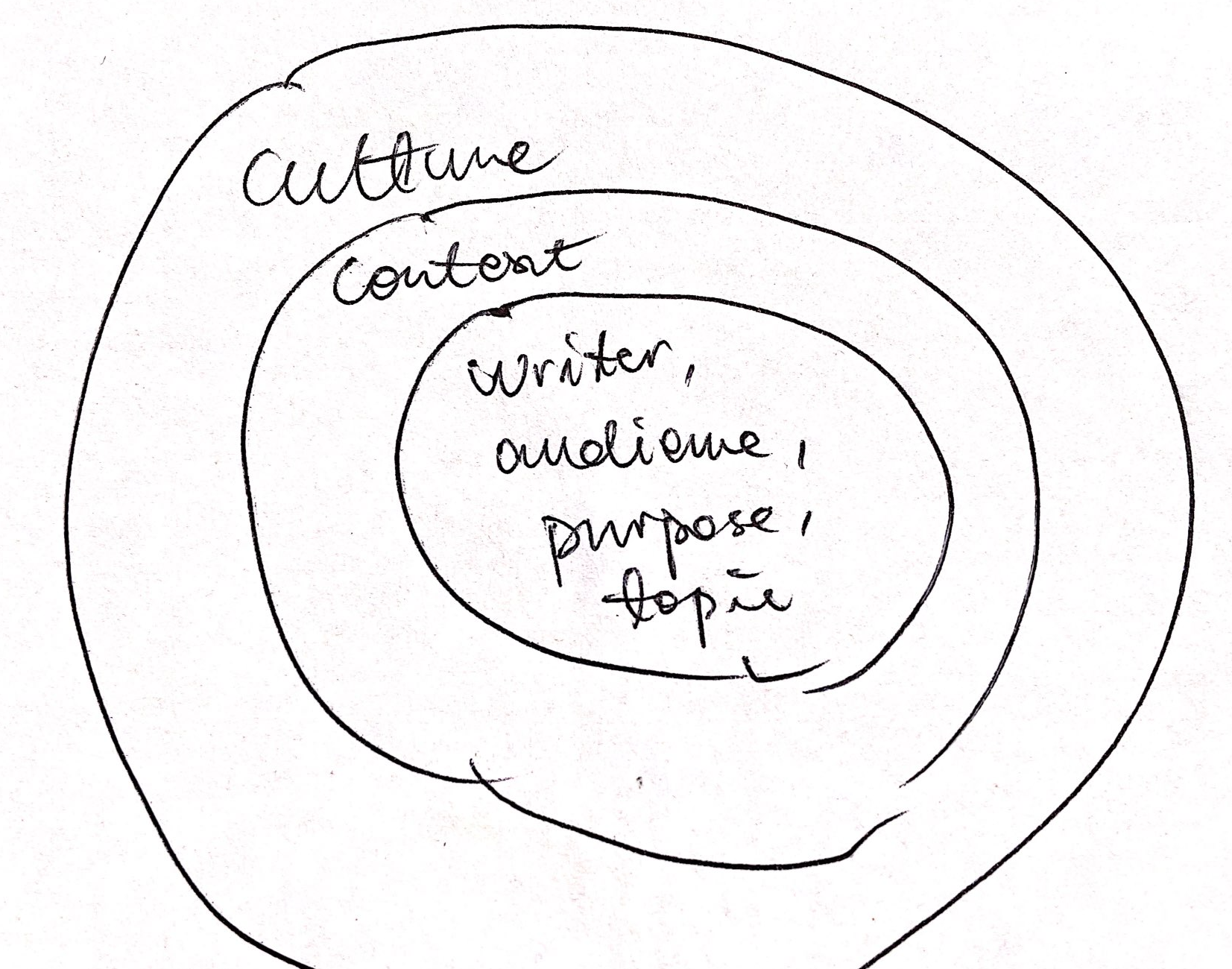 ---
Author
Definition:
one who
communicates
create medium to communicate
Check out: Barthes, Roland. "The Death of the Author"
Foucault, Michel. "What Is an Author"
Audience
Definition
one who
receives communication
consumes communicative media
Intended readers
Who do you write for? Who do you have in mind when you write it?
Background of author and audience
Elements including

age
gender
geographic location
ethnicity
cultural experiences
religious experiences
social standing
personal wealth
sexuality
political beliefs
parents
peers
level of education
personal experience

Background influences:

authors'

World view: what is the world
assumptions made about her readers: who is her readers?
what and how they communicate

readers'

Understanding of the media
---
Genre definition: form of your writing.
Examples:
Literary

Fiction

Short stories
Novels
Plays

Non-fiction

Business

Memos
Letters
Social media posts

Academic
Medium definition: the way in which a piece of writing is delivered.
How would your reader read it: online or physical?
If online: where would they read it?
If physical: in which form would they read it in?